Details
My newest Betty Sterling novel, "The Long-Lost Troll," is now available!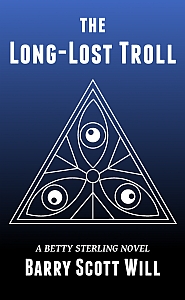 Betty Sterling is a common thug with a chip on his shoulder—not surprising since his name is "Beatrice." When Betty is sent to shut down a potions ring, he ends up traveling to the Troll homeland and comes face-to-gaping maw with a dragon. And that's only the beginning! Join Betty, Lilahh, Jewels, Sam, and others as they get to the bottom of a hostile takeover unlike any that has been tried before.
You can purchase it in digital or print format from Amazon and Barnes & Noble.
Want a signed copy? Check out my list of upcoming events in central Virginia and central Florida!
Early reviews are a hit!
The world blends the rich tapestries of places imagined by the likes of Tolkien and Rowling into a whole new dimension. Even if you normally do not read sci-fi books about magic, and ogres, and men named Betty, the story draws you in from the very first.
Because the story just picks up and goes, it hooks you in and you once again become enthralled in the world Mr. Will has created.
Details
I know this comes too late for most of you. You've already had your Fantasy Football draft. But, the season is young. There will be trades. Free agent acquisitions. Waiver wire steals. So, herewith my mantra for all Fantasy sports, but, most especially, football:
It. Doesn't. Matter.
Fantasy sports are, contrary to the "official" definition (which exists only so pro sports owners can make a mint off Daily Fantasy games while officially extolling the evils of gambling), pure luck. If there were any real skill involved, the same few people would dominate their leagues every year. The fantasy-sports-talking-heads would all retire and live off the money they make playing DFS.
Your "sure thing" wide receiver will blow out his knee in week 2 and you'll be scrambling for points to replace him.
That running back that racked up 2,000 yards from scrimmage last year will struggle to hit 1,000 because a key offensive guard left in free agency.
The hot QB of the future regresses to below the mean. (I'm looking at you, Blake Bortles.)
You'll win a league semi-final on a tie-breaker only to be declared the runner-up a few days later when a TD pass thrown by your QB is reclassified as a lateral. (I'm looking at you, Kurt Warner in 2009.)
Your top-5 QB throws 3 picks and no touchdowns the same week you're playing the last-place team who's bottom-feeder QB heaves 5 TDs and runs for another.
Your kicker misses a chip-shot field goal and the penalty score for that in your league costs you a win. (Has happened to me more than once.)
You win a league semi-final by one point, only to be declared the runner-up a few days later after yardage adjustments drop you into a tie and you lose the tie-breaker. (I'm looking at you, Ben Roethlisberger in 2015.)
It's all luck. You play your best players and hope the other team's players have a bad week. You can't predict the future.
However…
I'm going to give you some basic tips anyway.
1) Never draft a skill player on a team unless you would be willing to draft the QB on that team. (Doesn't mean you have to draft the QB, just be willing to.) Offense in the modern NFL runs through the QB. If he stinks, the WRs and TEs won't get many catches or yards and the RBs will have no room to run as the defense stacks the box. Stay away from all offensive players on teams with a bad QB. (Are you listening, Jaguars?)
2) Avoid "handcuffing" (taking a starter's backup in case the starter gets hurt). The backup is rarely anywhere near as good as the starter and there's probably starters elsewhere that are available.
4) Know your scoring system and draft appropriately.
Is your league a PPR (point-per-reception) league? That changes the values of various W/R/Ts.
Do QBs earn fewer or as many points for a throwing TD as other positions earn for catching a TD? If the point value is the same, QB value skyrockets.
How many points are lost for missed kicks or interceptions? Higher penalties mean you need kickers with higher accuracy ratings and QBs who throw fewer interceptions.
Example: I play in a league where QBs earn a point per completed pass and equal points on thrown TDs. Obviously, having a top flight QB is an absolute necessity in that league, but it also needs to be a QB who throws 35+ times per game. You have to draft a QB in the late 1st or 2nd round and also need a viable, starter-quality backup.
5) Don't play for money. It's gambling.
Now, excuse me, I have to get ready for the draft...
Details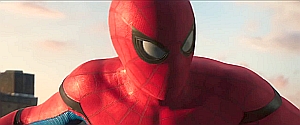 First, this post contains massive, I repeat, MASSIVE SPOILERS of Guardians of the Galaxy vol 2 (GotG2), Wonder Woman (WW), and Spider-Man: Homecoming (SMH). If you haven't seen all three of those movies and don't want to know specific plot points, stop reading now. Go read something else, like my novel A Fine Basket of Fish.
You have been warned.
Second, I am sharing my thoughts on the three most recent superhero movies released in 2017. I am excluding Logan because it is essentially not a superhero movie. It is a dystopian sci-fi story that features some super-powered people. It's a different type of comic book movie (CBM) and, while I appreciate some people like that type of film, I do not. Logan is dark, depressing, excessively violent, and I don't even want to think about it.
SPOILERS begin here…